AKTIVITAS FISIK SEBAGAI ALTERNATIF MODEL PEMBELAJARAN YANG MENYENANGKAN: SEBUAH KAJIAN LITERATUR
Hermahayu Hermahayu

Universitas Muhammadiyah Magelang

Robiul Fitri Mashitoh

Universitas Muhammadiyah Magelang
Keywords:
Physical activity, Fun Learning, Literature Study
Abstract
Fun learning is one of the principles applied in the independent curriculum. Learning needs to be designed by considering the stage of development and level of achievement of students, according to learning needs, and reflecting the characteristics and development of diverse students so that learning becomes meaningful and fun. The purpose of this study is to offer physical activity-based cognitive stimulation as a fun learning model. The method used is a literature review. The results showed that physical activity had a physiological effect on the body which ultimately had an impact on the child's cognitive function and the positive emotions felt by the child. Through this article, it is hoped that it can provide knowledge for teachers in designing physical activity-based learning activities as a fun learning model for students. In addition, schools can also collaborate with parents in developing programs of fun learning activities through the involvement of physical activities at home.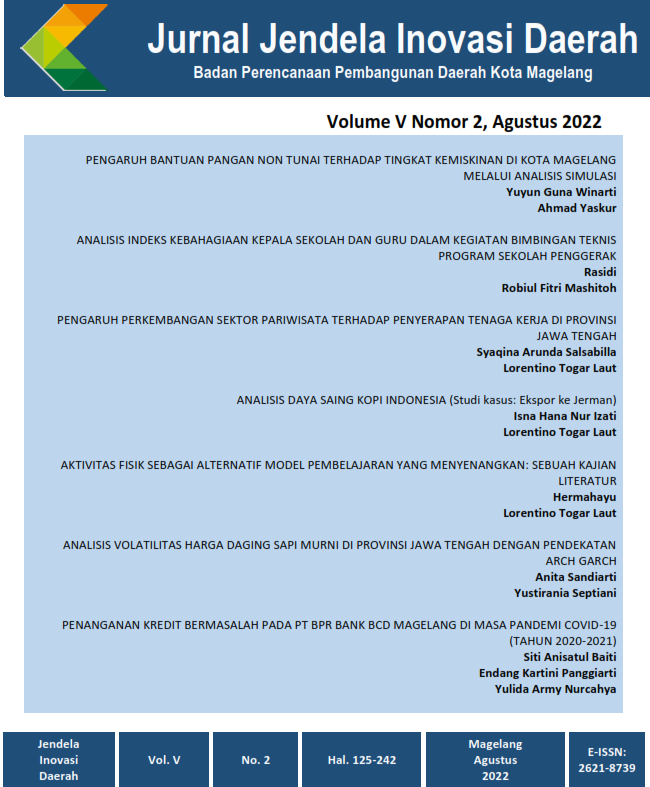 How to Cite
Hermahayu, H., & Mashitoh, R. F. (2022). AKTIVITAS FISIK SEBAGAI ALTERNATIF MODEL PEMBELAJARAN YANG MENYENANGKAN: SEBUAH KAJIAN LITERATUR. Jurnal Jendela Inovasi Daerah, 5(2), 191-208. https://doi.org/10.56354/jendelainovasi.v5i2.126
Copyright (c) 2022 Jurnal Jendela Inovasi Daerah
This work is licensed under a Creative Commons Attribution-NonCommercial-NoDerivatives 4.0 International License.